This item has several sub-options. These control some aspects of the 'look and feel' of the Platform.
General
'Page Title' and 'Page Icon'
Both of these will show in the browser tab.
Login Message' and 'Change Logo'
Both of these properties appear on the login screen.
Switch Options
Show Developer tab
Determines if the 'Developers' button appears on any Stores grid (i.e. Processing, Extracted Data, Training and Models). This tab will be discussed during Project Training and is for advanced users.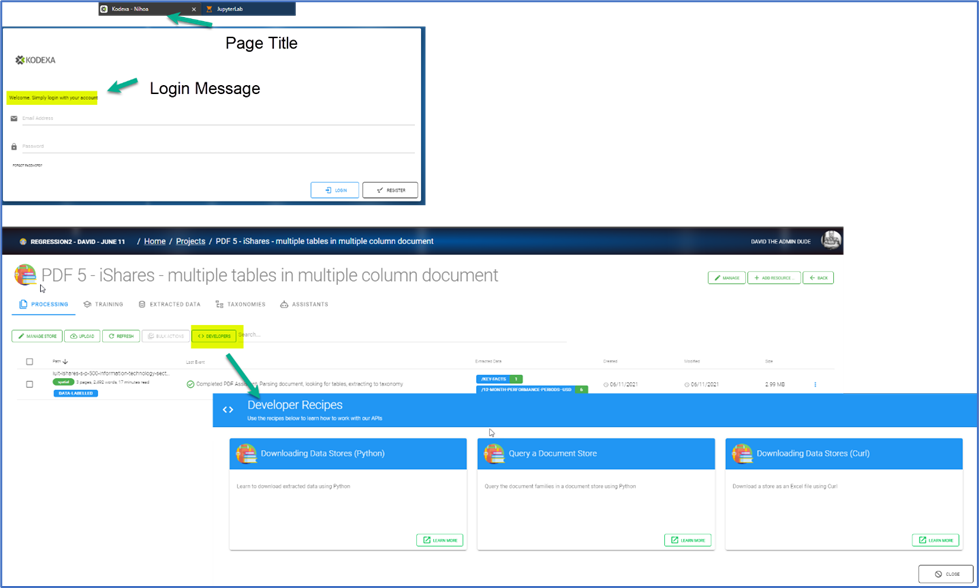 Default to Design Mode
Determines if Projects will show in the 'design mode' automatically.
Useful if your Projects are using Templates or Assistants that require easy access to the 'Training Store', 'Data Structures', 'Manage Store' and 'Developers' tabs.

Users can always turn Designer Mode on or off using the icon indicated when in a Project. Homepage
About
Allows the About message to be altered.